Marinara Sauce with Vegetables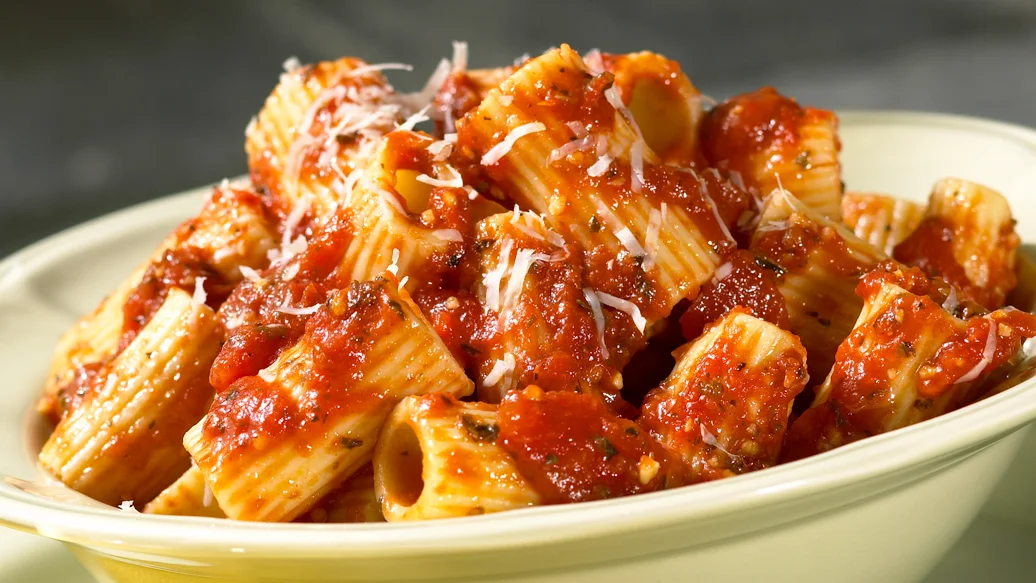 A classic Italian tomato sauce, rich in herbs and vegetables. This sauce is lower in sodium than most store-bought sauces and makes a delicious, healthy base for pastas, lasagnas, soups and a great sauce for pizza.
Ingredients
1 1⁄2 tbsp olive oil
2 large onions
2 large carrots
4 celery ribs
1 can (28 oz/796 ml) diced tomatoes
1 can (28 oz/796 ml) crushed tomatoes
Preparation
Heat a Multipurpose Pot over medium heat. Add oil and sauté onions, carrots and celery for approximately 5 minutes. Add Minced Garlic and sauté until vegetables are soft.
Add tomatoes and Marinara Sauce Mix. Bring to a boil, reduce heat to low and simmer covered for at least 30 minutes, or until sauce reaches desired consistency and flavours are well combined. Season with Pepper.
Nutritional Information
Per serving (1 cup): Calories 80, Fat 2 g (Saturated 0 g, Trans 0 g), Cholesterol 0 mg, Sodium 125 mg, Carbohydrate 14 g (Fiber 3 g, Sugars 4 g), Protein 2 g.
Tips
Freeze this big batch of sauce for an easy Italian-inspired meal any time.